FLtècnics is based in Maçanet de la Selva, Girona (Spain) and belongs to ProMach (USA), and is leading the manufacturing of Horizontal Form Fill & Seal (HFFS) machines for packaging liquids, powders, granules, and solid products into stand-up doypack pouches, spouted pouches, with Zipper and Velcro® closures, 3 or 4-side sealed flat sachets, and more.

FLtècnics is part of ProMach's Flexibles & Trays business line specializing in Rollstock, Pre-Made, and Forming pouch machinery in Walking Beam and In-line Carrousel technologies.
We export 95% of our production and have a vast commercial network covering more than 40 countries, providing sales, technical assistance, parts, and service to our customers. We've built solid relationships with food, beverages, pet food, pharmaceutical, household products, cosmetic, and chemical industry leaders worldwide making a difference in their processes and final product.

Our customers can expect modular designs that adapts to their production needs, exceptional versatility to be able to form, fill and/or seal a variety of pouch styles, outstanding reliability, consistent quality and accuracy, user-friendly operation, and a 3-year warranty as a sign of commitment to our customers.

History
Founded in 2005 by Mateo Lara and Pablo Pizarro, FLtècnics emerged as a service and retrofit provider for horizontal packaging machinery suppliers. Drawing from their 20 years of technical expertise in the industry, the founders identified weaknesses in existing machines and embarked on developing FLtècnics' own line of horizontal packaging machinery.
The company quickly gained recognition for its exceptional features and customer-centric approach. The year 2005 marked a major milestone with the launch of the first FLtècnics machine that fulfilled USA customers' diverse requirements, such as flexibility, versatility, modularity, reliability, robustness, and operational guarantees. After that, new orders increased significantly, allowing the company to grow quickly to serve these new customers, and our commercial network has kept on growing.

In 2018, FLtècnics was acquired by ProMach Group, a USA-based company with over 3,000 employees, a network of 46 companies and over 35 packaging brands. This strategic alliance opened up new avenues for growth, as ProMach had already established a successful partnership with FLtècnics as its primary distributor in the USA market.
Under the ProMach Built brand seal, we've kept our core values and management structure, with a continued focus on technological advancements, as it has always been. Joining forces with ProMach expands our global business potential and empowers us to forge new synergies and build even stronger client relationships. We have set an ambitious plan to expand our presence across five additional continents, as we remain committed to customer satisfaction.

Mission & Vision
Our mission is to provide our customers with the most reliable, state-of-the-art machinery that exceeds their expectations. When you choose FLtècnics as your trusted technological partner, you gain the ability to optimize your operations, and have full confidence in the performance and reliability of your packaging processes.

FLtècnics' vision is to maintain the trust of all customers around the globe by offering the best flexible packaging machinery at an unbeatable cost-to-benefit ratio, accompanied by excellent service.
We stay true to this statement by constantly improving our products through technological innovations and new technical solutions from our R&D department while offering outstanding after-sales service, both in person and remotely, ensuring that your machines always operate at peak performance and an exceptional 3-year warranty.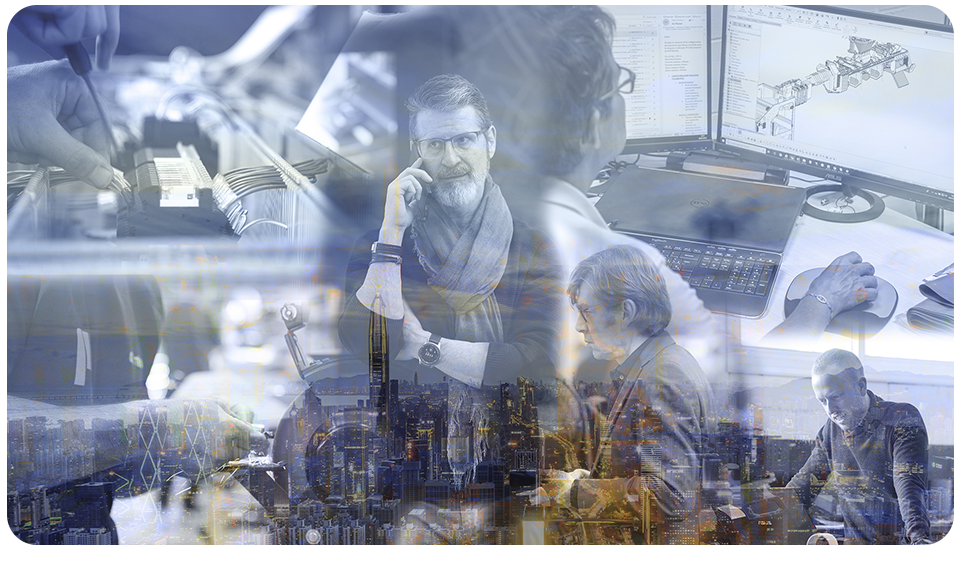 Sustainability
We are excited for the changes happening in the packaging world, where more sustainable materials are more commonly used, and both clients and manufacturers are aware of this new goal. Our customers and us are ready for this transition, and FLtècnics is working in compliance with new manufacturing regulations.

If your company has sustainability goals to reach, we can help you by switching to flexible packaging. Flexible packaging such as pouches and sachets are lightweight and compact, needing less gas for transportation and less space for storage. These also use fewer raw materials than rigid formats and can be completely recyclable. Pouches with Zipper closures are also a great reusable alternative to single-use plastic packaging.
R&D
An essential part of FLtècnics' identity is to always be at the forefront of engineering and technical innovations that provide the ultimate advantages to our customers' packaging operations. Our constant aim to improve allows us to offer our clients unique and exclusive technical solutions that make us stand out among our competitors. Our highly customized machines allow every single customer to have their specific needs met, adding value to the end-user.
Seamless collaboration between our engineering and R&D departments ensures a constant stream of innovations and technical solutions that keep our machinery updated and at the forefront of the industry. We stay attuned to industry and geographical trends in packaging, enabling us to adapt to the ever-changing market.
The commercial department, working side-by-side with engineering, gives our customers extra assurance throughout all project stages that their machine specifications will be in accordance with customer requirements.
International Presence
As an international company, FLtècnics is dedicated to serving customers across numerous countries, each with its own unique cultural, linguistic, and market characteristics. We are fully committed to understanding and addressing their specific needs, while ensuring compliance with the highest international standards during the design and manufacturing processes.
As part of our global presence, we actively participate in many international exhibitions. These trade shows enable us to showcase our latest innovations, experience rising industry trends firsthand and, more importantly, listen attentively to the evolving requirements of our clients.
Delivering excellent service is vital to us. Our team of Service Engineers is available worldwide to provide comprehensive support to our customers, both in remote and in person. Additionally, our strategically located hubs ensure the supply of parts and consumables, on an as-needed basis.
At FLtècnics, we strive to surpass expectations and build lasting relationships with our customers across the globe.